The power is in your hands.
Juicebox Power was built on the foundation of convenience and mobility. As our mobile devices are more closely intertwined with our daily lives, it's more important than ever to ensure they stay charged and available when we need them most.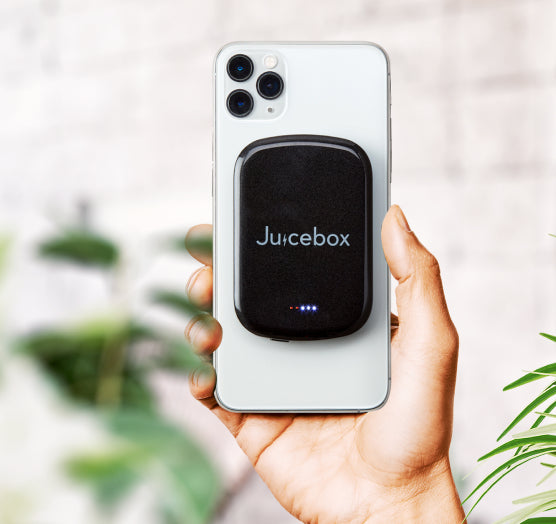 After too many empty charges and "can I borrow your charger" moments, our AHA! lightbulb came with the release of Apple's MagSafe ecosystem in 2020. We now had an efficient way to pair our wireless battery packs with our phones and stay charged without the need for ugly and bulky battery cases and messy cables (we're not a fan of cases, btw). A 3M adhesive magnetic ring is also included with our products for devices without MagSafe compatibility.
With 5,000 mAh of battery power, a super thin, lightweight and ergonomic design, Juicebox battery packs fit perfectly into your front and back pockets, bags, backpacks and just about everywhere else. Staying charged has never been this easy. Click it and stick it.